Courtesy :https://blog.thomascook.in
Author name: Nupur Saini
1. Amsterdam, Holland – Among the must visit places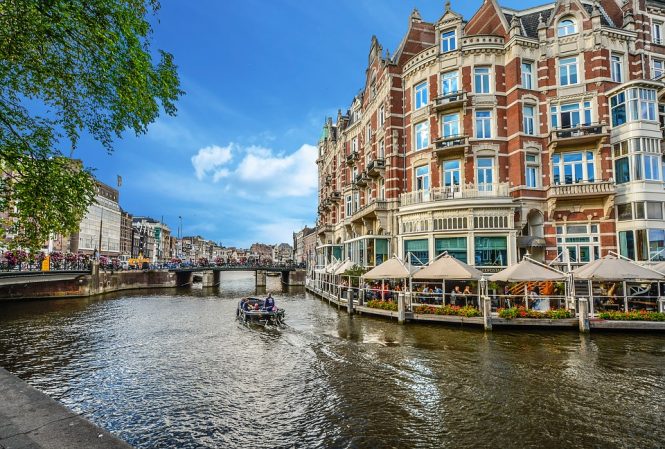 This Dutch party city is famous because of its amazing bars, museums and art galleries. The city is interconnected with hundreds of canals which popularly gives it the name of The Floating City.
Amsterdam can be best explored on bikes, scooters, or by a canal cruise. For the art lovers, The Van Gogh Museum is an amazing way to take a peek into the life and times of this renowned artist, while the Anne Frank house will tell you about the horrors of The World Wars on Europe. An amazing which gives you freedom and one of the must visit places in the world.
Type of Vacation: Cultural
2. Muscat, The Sultanate of Oman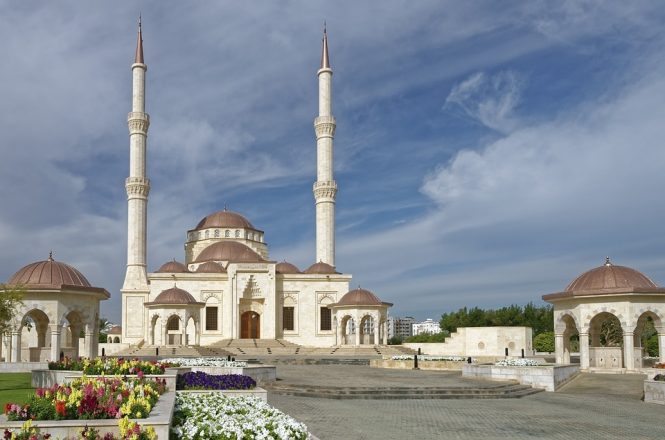 No other tourist destination rose to fame the way Oman did. This exotic paradise has a setting that seems to have come out from the stories of 1001 nights. With beautiful architecture, vintage markets, wildlife, Canyon, beaches, Muscat has everything that a tourist wants. The beaches of Oman are an important turtle nesting location and thus attract a lot of scientists and researchers.
The Sultan Qaboos Grand Mosque is a breathtaking piece of Islamic architecture. You can also visit the Old Muscat and take a lesson or two about the history of Oman. This city is also a paradise for the food lovers who for sure will fall in love with the amazing culinary culture of Oman.
One can try goat and lamb dishes like Shuwa and Makbous local desserts like Harees and Thareed. The cuisine of Oman is so amazing that you'll keep asking for more.
Type of Vacation: Food, Culture
3. Lucerne, Switzerland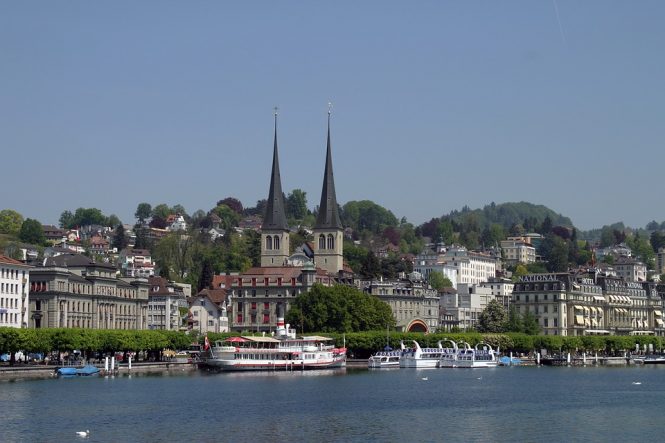 It is a charming quaint town of Switzerland known for its colorful vistas and gondola rides on the snow filled mountains. The beautiful Lucerne Lake, Chapel Bridge, Old Medieval Town, The Fountain of Fritschi are some of the iconic places that one should simply not miss during their trip. Lucerne is the home of winter sports with gorgeous ski resorts hidden in the lap of the mountains. The ski resorts in the Canton of Lucerne go up to the height of 2350 m.
Type of Vacation: Romantic, Adventure
4. Prague, Czech Republic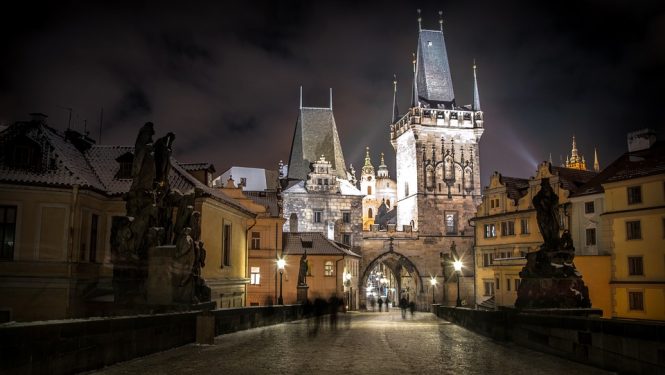 When you visit the city of Prague, you take a step back in time, in a good way. The city has an abundance of Gothic structures, stretching from the Old Town Square to the Prague Castle. You could walk across the Charles Bridge, rub one of the 30 saint statues for luck, and marvel at the power of time looking at the Prague Astronomical Clock.
Type of Vacation: Romantic
Also Read: 5 places to visit in Europe
5. Kandy, Sri Lanka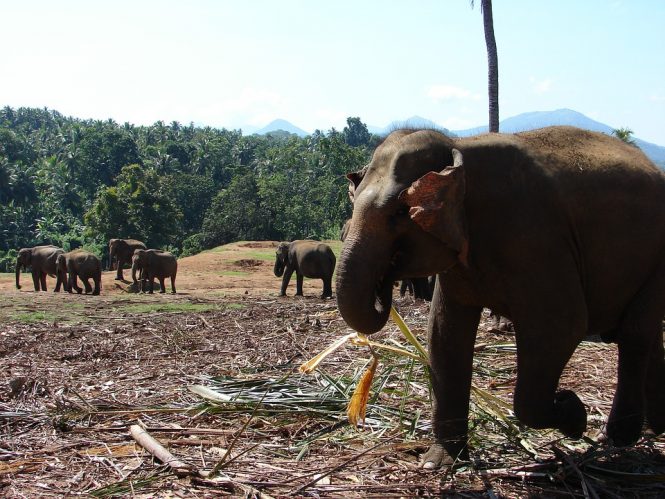 Kandy is probably the most scenic and atmospheric places in Sri Lanka. It is known as the cultural capital of Sri Lanka as this quaint town is the home to many festivals and religious processions. The Temple of tooth in Kandy has one of the Buddha's teeth that was brought here after his cremation.
Type of Vacation: History, Budget
6. Florence, Italy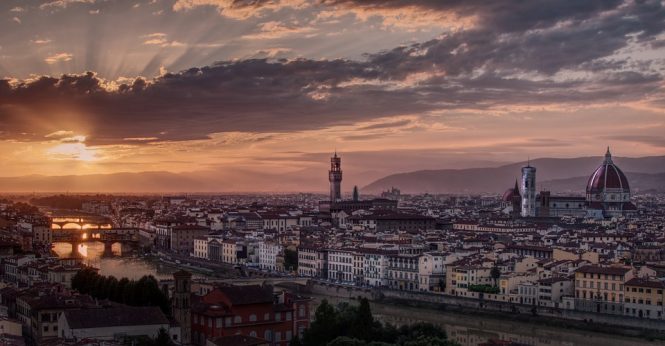 The ancient city of Florence has roots dating back to 59 BC. You will find yourself looking at buildings that have been standing since time immemorial. This historic city is deemed a world a heritage site by UNESCO. A trip to Florence is like taking a walk down the pages of a history book, enticing and marvelous.
This city is filled with romantic alleyways and picturesque corners just waiting to be discovered. You can also take day trips to local vineyards for wine tasting and to explore the Tuscan countryside.
Type of Vacation: Cultural
7. Goa, India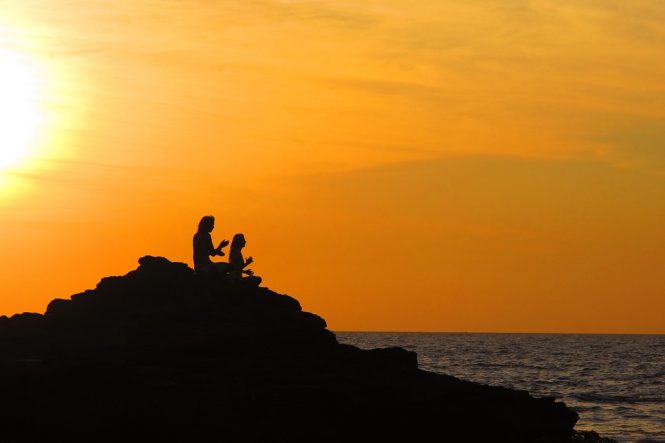 Goa is an exotic beach destination that attracts travelers and backpackers from all around the world because of its tropical charm. Known for lovely beach shacks, scrumptious seafood, lush green backwaters and cheap booze, the vacationing experience in Goa is unlike any other destination.
The adventure sports lovers can enjoy scuba diving, paragliding, parasailing, jet ski, trekking and hiking in different corners of this state. Goa holiday packages are a hit among locals and the foreign tourist, it's one of the must visit places in the world.
Type of Vacation: Leisure, Adventure
8. Xi'an, China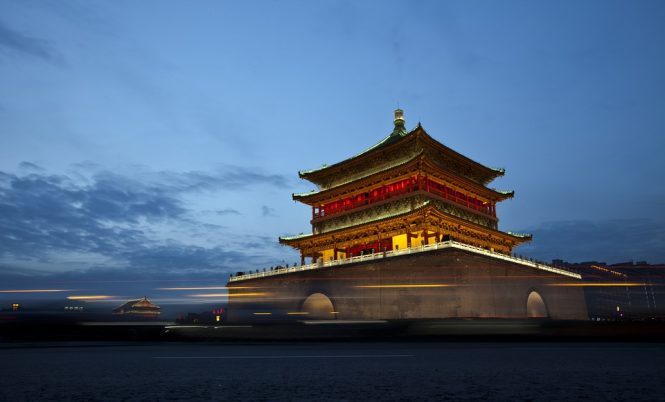 When it comes to traveling in China, there is hardly any destination as exotic and rugged the way Xi'an is. The home to 11 dynasties who ruled China, the city of Xi'an survives as a destination that history enthusiasts find very intriguing. This city has still kept its ancient walls intact. A walk around these walls offers great views of the town and often presents a wonder like Guangren Temple right in front of you.
The most amazing part of exploring Xi'an is the Terracotta Army. These warriors have stood guard at the location for more than 2000 years. Walking through the series of ever-vigilant guards is bound to send goosebumps inside you.
Type of Vacation: History
9. Istanbul, Turkey
Istanbul takes you to the Ottoman Era with the many heritage buildings and palaces lying in every corner of the city. Walking about Topkapı or Dolmabahçe Palaces takes you through the time when Istanbul used to be a powerful country ruled by mighty emperors.
The Sufi Culture thrived and flourished in Istanbul, even today you'll see Sufi artists, philosophers, and musicians wandering around for inspiration. Who knows, a visit to this beautiful town may send the inspiration down your soul that you are looking for.
Type of Vacation: History, Cultural
10. Dubai, United Arab Emirates – Among must visit places before you die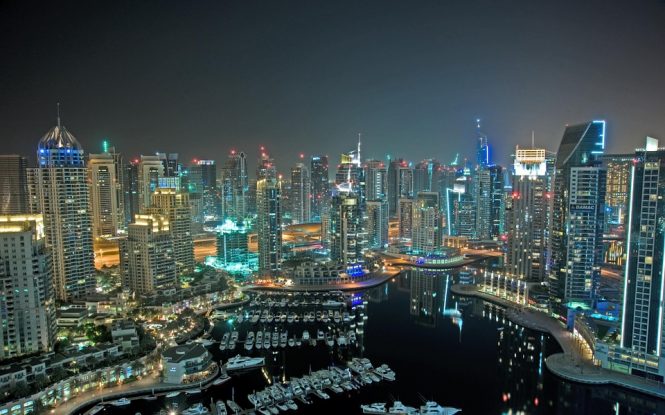 Dubai is one of the seven Emirates that make the United Arab Emirates. Known for its grandeur, exotic desert safaris, and elegant shopping malls, Dubai is one of the most hospitable and welcoming cities of the world. When in Dubai, you can go on a shopping spree, ride a bumpy 4×4 in the dunes, camp in the desert under the stars or take a view of the city while standing on the top of the Burj Khalifa.
There is so much to do that you'll keep visiting again and again. Legoland Dubai is one of the finest entertainment parks in the world perfect for those who are traveling with kids. You see, Dubai is one stop destination for travelers of all ages and makes sure that everyone has a memorable time of their life during their visit.
Type of Vacation: Luxury